The Adviser Competency Training for social investment textbook has been authored by experts in their respective fields. Read more about them below:
Richard Child BA CFP™
Director, Paradigm Norton
Richard is a certified Financial Planner and Director at Paradigm Norton Financial Planning. He chairs the Paradigm Norton Trust and is on the boards of two other charities. He has also served as a Board member of EAPG (now Philanthropy Impact), and as a member of the professional advisory council of the UK Community Foundations.
Steve Coles BSc MBA DIC FRSA
Chief Executive, Spitalfields Crypt Trust
Steve Coles founded Intentionality CIC, a social impact and well-being consultancy, which worked with 600 charities and social enterprises between 2010 and 2017. He has an MBA from Imperial College Business School and has researched the impact of social enterprise on well-being. He is now Chief Executive of Spitalfields Crypt Trust.
Antony Elliott OBE FCIB
Chief Executive, The Fairbanking Foundation
Antony founded The Fairbanking Foundation in 2008. He had worked for several UK and international banks previously and in 2014 was awarded an OBE for services to bank customers. He has been actively involved in researching the field of financial well-being since 2004 and has published many reports in the area.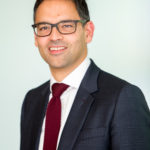 Gavin Francis
Founder and Managing Director, Worthstone and the Social Investment Academy®
Gavin began his career at HMRC before moving into the investment sector, working with financial advisers and a wide range of organisations. Since 2010 he has been committed to social investment. Gavin has co-authored groundbreaking reports that have contributed to policy reform. He has also sat in various advisory groups to government in the areas of Social Investment Tax Relief and other aspects of social impact investment.
Neil Pearson
Partner, Mills and Reeve LLP
Neil is a tax adviser specialising in advising on investments under SITR and was closely involved in the development of SITR and the relevant legislation. Aside from advising, writing and lecturing about SITR, Neil's most recent experience includes working on several SITR-qualifying investments and the formation of an SITR fund.
If you would like to buy your ACT manual, please click here.
Tags:
adviser competency training
,
financial adviser
,
impact investing
,
investment
,
social impact investment
,
social investment
,
training
,
What is Social Impact Investment
,
worthstone